La miniaturisation des systèmes fluidiques s'est considérablement développée au cours des dernières années et a maintenant un fort impact dans notre vie quotidienne, offrant de nouvelles opportunités pour des applications qui touchent maintenant tous les domaines.
Les analyses chimiques, médicales et biologiques requièrent la manipulation d'échantillons de fluides avec des volumes de l'ordre du picolitre. Les laboratoires sur puce ont commencé à conquérir les laboratoires biologiques et médicaux. Les échangeurs thermiques miniaturisés, les micromélangeurs et les microréacteurs permettent maintenant de produire des produits chimiques in situ et conduisent à une évolution des modes de production traditionnels. Les industries aéronautique et automobile, ainsi que les applications biotechnologiques et médicales, bénéficient de possibilités et d'avantages accrus grâce à l'utilisation de microsystèmes fluidiques. Des capteurs et des systèmes d'analyse ou de traitement chimique peuvent être intégrés dans des dispositifs miniatures, étendant ainsi leur usage à de nouveaux domaines.
La technologie est complexe et nécessite des connaissances précises sur le comportement des écoulements de fluides, des transferts thermiques et de divers processus au sein de structures miniaturisées plus ou moins complexes.
La problématique de mécanique des fluides qui tient compte des phénomènes spécifiques aux microéchelles est souvent couplée à des problématiques variées relevant de la thermique, de la chimie, de la micromécanique, de l'électronique, de l'optique…

Ainsi, la microfluidique est aujourd'hui un domaine de recherche hautement multidisciplinaire et en évolution constante.
Ce groupe est à l'origine des colloques européens μflu dont la cinquième édition a eu lieu à Strasbourg en mars 2018.
The Microfluidics Conference 2018 (µFlu'18) is the fifth European Conference on Microfluidics. It comes after µFlu'08 (Bologna), µFlu'10 (Toulouse), µFlu'12 (Heidelberg) and µFlu'14 (Limerick). µFlu'18 will aim at continuing to strengthen the links inside the European and worldwide Microfluidics scientific community by gathering all actors in this discipline, and to promote exchanges between European or non-European universities and industrial companies engaged in this field.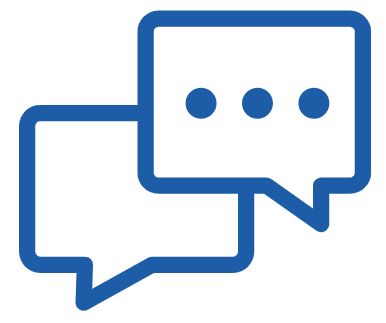 Do not hesitate to ask us your questions or send us your comments, photos or documents via our contact form