With a history that goes back more than a century, the Hydrotechnical Society of France federates all the players in the water sector and trades.
As a place of multidisciplinary sharing, the SHF has been able to constantly evolve in order to fulfill its mission: to disseminate scientific and technical knowledge to academics, professionals and public authorities.
Today, our development strategy leads us to take up several challenges.
The first is an increased openness to new themes, such as the human and social sciences. This is the objective of our "New Knowledge and Tools" division.
Another challenge lies in a greater openness to the international scene. In this respect, the reputation of our international journal La Houille Blanche is a precious asset.
Finally, we want to reach out even more to young professionals, who can establish a solid network of peers through the SHF, regularly update their knowledge and maintain a high level of engineering activity.
Our community gathers more than 600 members. Let's continue together our actions for a better knowledge of the numerous stakes of Water in a complex world.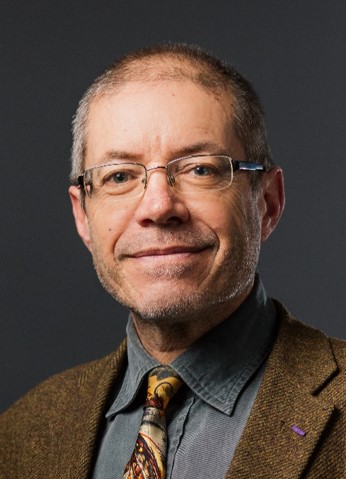 He is currently the holder of the Hydrolike industrial chair supported by the Grenoble INP Foundation and funded by General Electric.
A graduate of the Ecole Centrale de Paris, Jean-Paul CHABARD joined EDF Research and Development in 1984 as a researcher in numerical fluid mechanics. He successively managed the National Hydraulics Laboratory in Chatou, the Thermal Transfers and Aerodynamics Department and the Modelling and Information Technologies Department. He then held several management positions within EDF R&D, including that of Scientific Director. In this capacity, he managed a portfolio of about 150 CIFRE theses, as well as research partnerships with the academic and industrial worlds. He is now retired from EDF.
From 2008 to 2016, he led the project to create a new EDF research center on the Paris Saclay Campus. The EDF Lab Paris-Saclay site, in which nearly 1,200 people moved in March 2016, is now the main R&D site of EDF. This project has given him the opportunity to set up numerous collaborations with the world of Higher Education and Research.
Jean-Paul CHABARD has taught in various engineering schools. He is currently a Professor at the Ecole Nationale des Ponts et Chaussées in the Mechanical and Materials Engineering Department.
He chairs the School Council of Polytech Clermont.
Jean-Paul CHABARD is also very involved in learned societies in France and abroad. He is currently Honorary Member of the AIRH/IAHR (International Association for Hydro-Environment Engineering and Research) of which he was Vice President for 8 years. The SHF awarded him the Grand Prix de l'Hydrotechnique in 2006.