All delegates who are willing to attend the event on-site are welcome in Sophia Antipolis and no quota is implemented due to the sanitary situation.
The participants who are willing to attend the conference online will be able to give their presentation through the platform and to exchange with the audience on-site and online.
Models for complex and global water issues : Practices and expectations
Themes:
Decision-making process and uncertainties handling
Purposes for medelling: how to choose the right model for comples problems? What are the expected results?
How to improve curretn modelling practices?
What are the uncertainties and how to address them?
Co-organized with
The SimHydro 2021 conference is jointly organized by the Société Hydrotechnique de France (SHF), Université Cote d'Azur (UCA), the Association Française de Mécannique (AFM), the Environmental & Water Resources Institute (EWRI) and the International Association for Hydro-Environment Engineering and Research (IAHR).
Following the 5 past successful events in 2010, 2012, 2014, 2017 and 2019, the next SimHydro Conference will be held from 16th to 18th of June 2021 at Polytech Nice Sophia (School of Engineering) in Sophia Antipolis technopark, near Nice and Cannes – France (French Riviera).
For this new edition, the general theme of the conference will be focused on "Models for complex and global water issues – Practices and expectations".
The conference is mainly targeting the European audience and endeavours to collect high value papers that will be published in scientific journals and in a specific book (Advances in Hydroinformatics) with Springer like for the 4 previous editions. Over the last 5 years, the published chapters have been downloaded more than 150 000 times.
All submitted papers are going through a peer review process (2 reviews from the scientific committee) before receiving final approval for oral presentation and publication.
English will be the conference language.
Hydro-environmental issues and extreme situations
Uncertainties and data assimilation
 Al solutions for water
Intensive computing for hydraulic simulation
Extreme in hydraulics: how to deal with
Decision Support System and models: concepts, design, challenges, implementation and operation
Real time management and models
Hydraulic structures and networks: real time operation
Scale models in hydraulics and their place and complementary in simulation concept
Modelling methods and tools for floods management
3D multi-phase flows (experiments and modelling)
Hydraulic machiner
Diphasic flows and cavitation
Modelling in ecohydraulics and morphology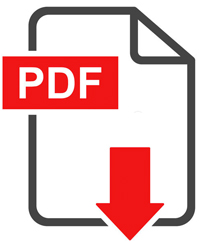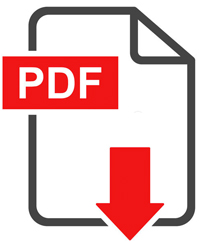 Organizing & Steering Committee
Philippe Gourbesville (Ecole Polytech, Nice Sophia Antipolis), LOC Chair

Morgan Abily (ICRA, Spain)
Valérie Banneville (DHI, France)
Olivier Bertrand (ARTELIA, France)
Philippe Bardey (ACRI-in, France)
Guy Caignaert (ENSAM – SHF, France)
Giovanni de Cesare (EPFL, Switzerland)
Claire-Marie Duluc (IRSN, France)
Ina Ebert (Münich RE, Germany)
Bettina Geisseller (Geisseller Law Firm, Germany)
Nicole Goutal (EDF, France)
F.X. Cicero (CNR, France)
Thierry Lepelletier (Hydratec, France)
Shie Yui Liong (NUS, Singapore)
F.R. Martin Lauzer (ARGANS, UK)
Cécile Münch (HEVS, Switzerland)
Carole Paplorey (SHF, France)
André Paquier (INRAE, France)
Pablo Tassi (EDF, France)
Neda Sheibani (SHF, France), Conference Secretary
Van-Thanh-Van Nguyen (McGill University, Canada)
Further information
Ecole Polytech Nice Sophia-Antipolis

Campus SophiaTech, 930 route des Colles, BP 145,
06903 Sophia Antipolis
How to access Ecole Polytech

The following transit lines have routes that pass near Polytech Nice-Sophia (Site Lucioles)
Bus – 1, Bus – 22, Bus – 230


REGISTER


SEND YOUR ABSTRACTS


A QUESTION? A COMMENT?

IMPORTANT DATES
Call for papers
July 13th, 2020
Deadline for abstract submissions
October 17th, 2020
Authors notification
December 7th, 2020
Deadline for full papers
March 1st, 2021
Final program
June 1st, 2021
PARTNERS